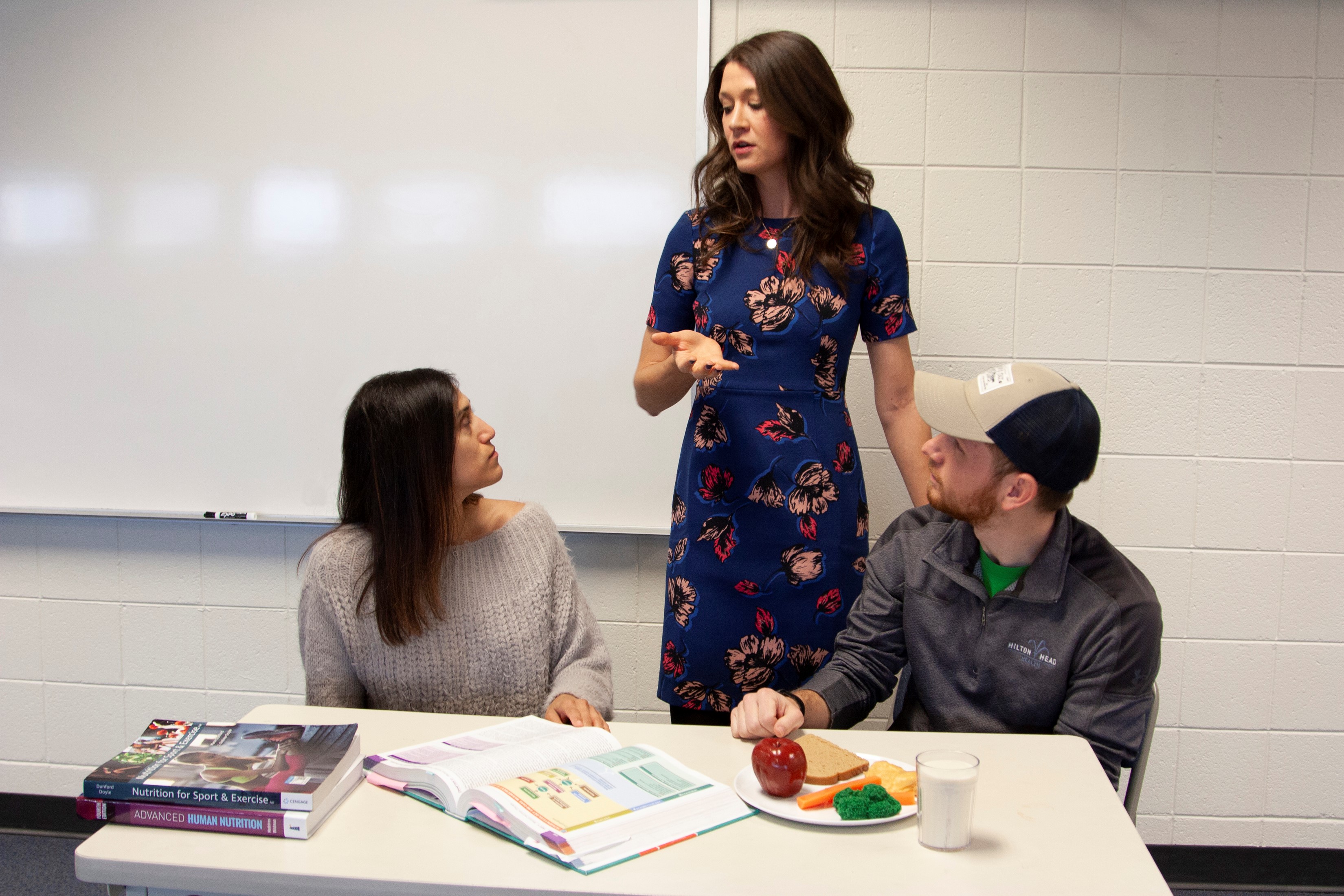 Talk With a Doc: Registered Dietitian Dr. Jennifer Barnes
Dr. Jennifer Barnes was visiting the Clinic with Leadership McLean County in 2017 when she learned the Clinic didn't have a registered dietitian.
She says she'd been on the lookout for a volunteer opportunity she could get excited about.
Now she comes to the Clinic weekly to provide one-on-one consultations with patients. Dr. Barnes meets with patients with a range of healthcare goals, including managing Type 2 diabetes, weight, high cholesterol, high blood pressure and gastrointestinal disorders.
"Access to a registered dietitian can be challenging for the insured; we're not super well covered," she says. "So I'm excited to be able to provide services that a lot of people don't have access to."
Her goal is to work with patients' schedules, finances and existing habits to develop a realistic plan patients can stick to while still meeting their health goals.
"I really love working with the patients, but some of the other challenges like language barriers, their lack of access sometimes to healthy food, really forces me to be a little bit more creative than I would have to be otherwise," she says.
Dr. Barnes' consultations with Clinic patients also help inform her work as an Assistant Professor of Food Nutrition and Dietetics at Illinois State University.
"I teach medical nutrition therapy. We spent a couple of weeks on diabetes, and continually counseling people with diabetes really helps inform my teaching. And it also forces me to stay abreast of current trends and advances in treatment strategies."
Dr. Barnes says while it can be difficult to carve time out of a busy schedule to volunteer, "I think you ultimately leave feeling refreshed, just because it's something different and something that you feel really really good about."
Do you know a doc looking for a way to give back to the community? Tell them about the Clinic!