We love taking care of our patients and unfortunately cannot provide care to everyone in our community.
To gain access to clinic services, an individual must:
Be a resident of McLean County
Have household income less than 185% of Federal Poverty Guidelines
Not be currently enrolled in an active insurance plan, including veteran's benefits, Medicare, Medicaid, private insurance or Kid Care (consideration will be given to those who have insurance.
Beginning January 1, 2023, a Medicaid denial letter will be required for all current and new patients.  For information on how to apply, click below.
If you believe you meet the eligibility requirements, please come to the Clinic to fill out an application during regular business hours.
In addition to completing the application, we also ask for:
Household income information from patient and/or all household members (tax returns, pay stubs, etc)

Proof of residency (piece of mail with name/address, utility bill)

Medicaid Application ID Number or Medicaid Denial Letter

Picture ID (driver's license, state ID, passport)

$20 application fee due at the time your application is turned in (cash, money order or check accepted).
Once your application is submitted, it usually takes 2-3 weeks for an appointment. Priority is given to those discharged from the hospital or referred from another healthcare provider, and those patients may be served more quickly.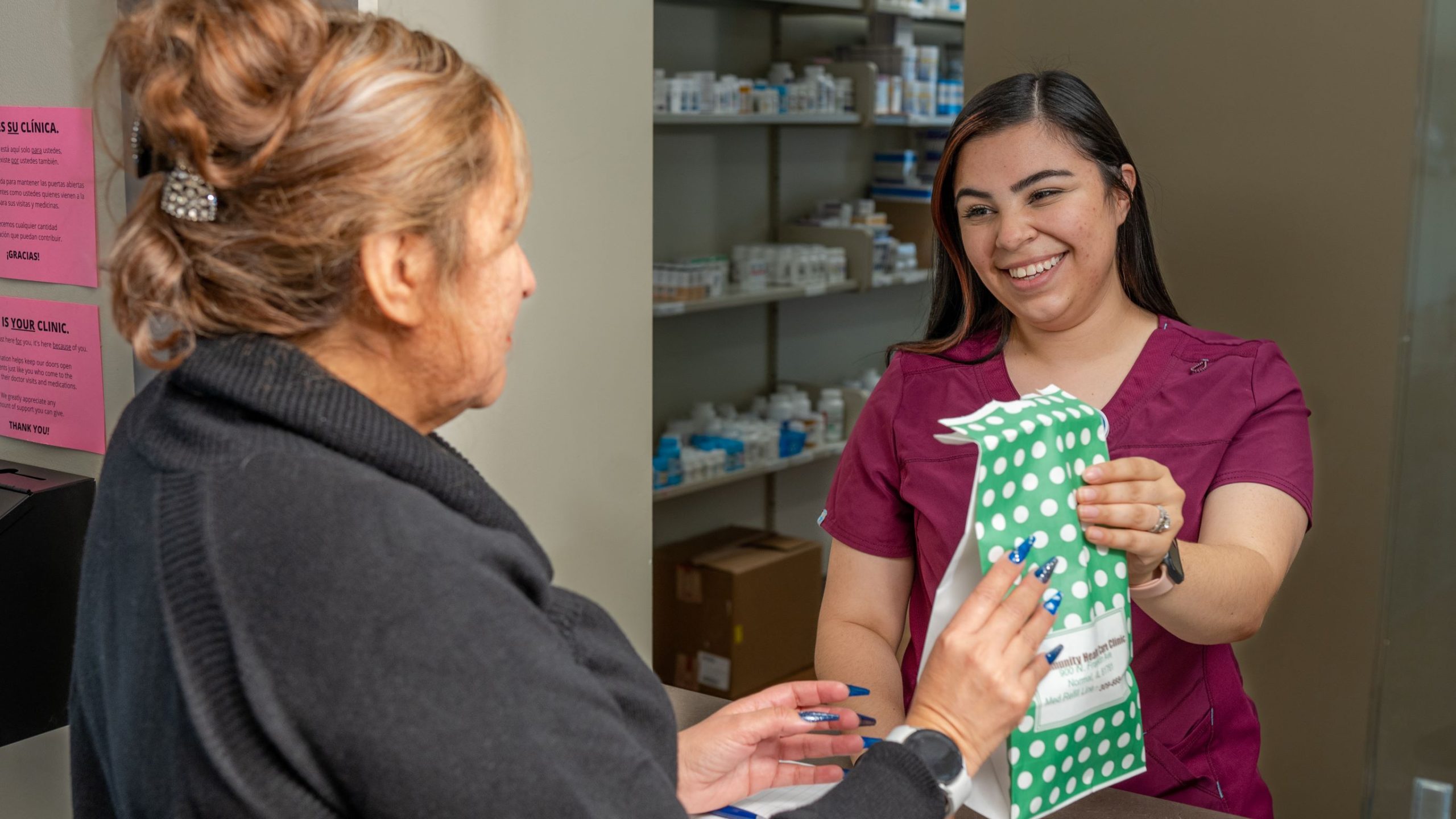 Caretaker becomes patient
Steve Sovereign realized the caretaker of his boys needed the services of CHCC for her own health. Our clinic is able to provide the help and direction Beverly needs to live a healthy life and continue helping her own patients.
Every $1 invested has a $17 impact in patient services and avoided healthcare costs.