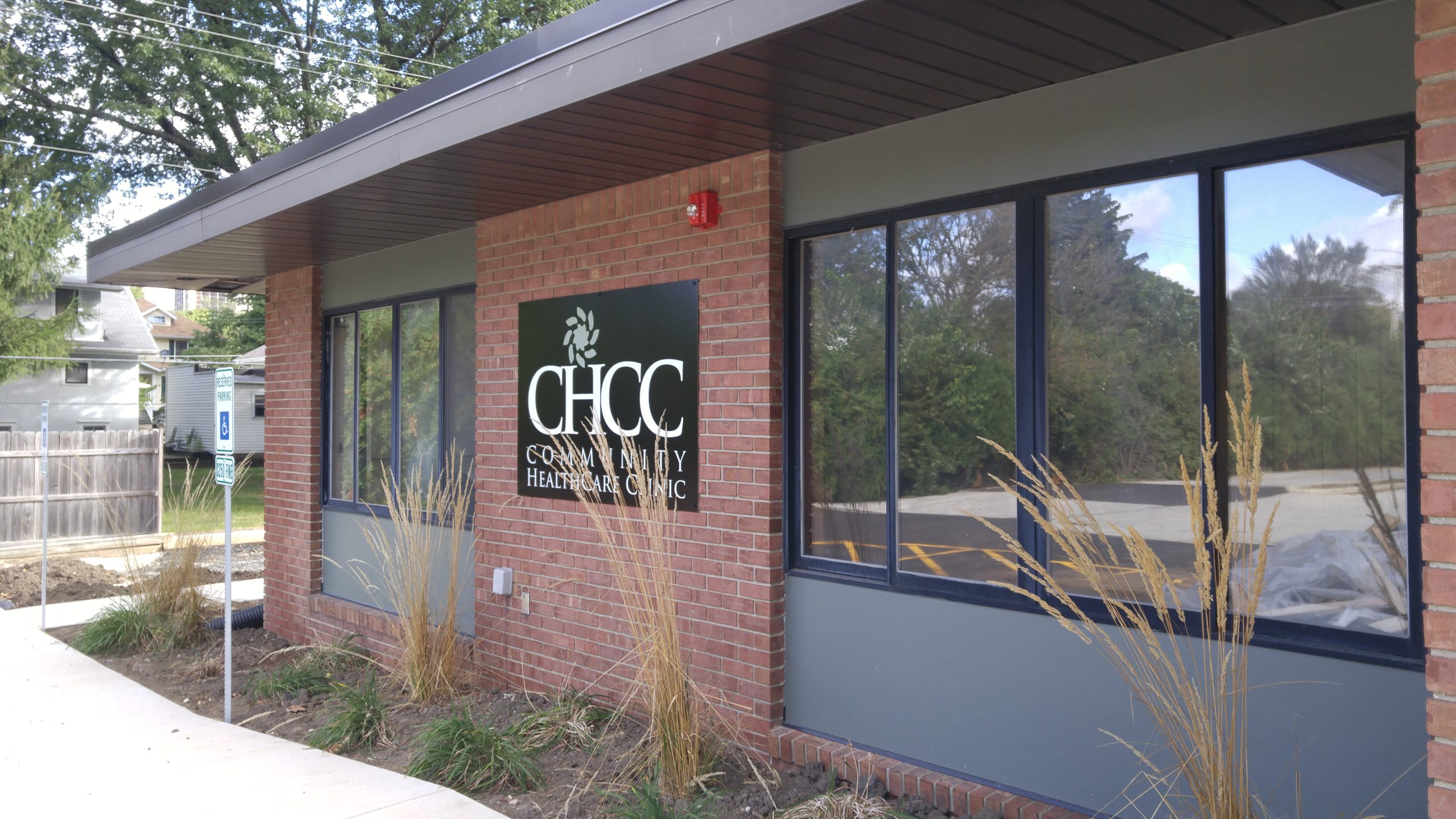 Identifying the need
In the early 1990's, local hospital leaders recognized a growing need to provide medical care for those falling through the cracks of the local healthcare delivery systemm.
They noticed people repeatedly visiting their emergency departments for complications of chronic disease. These individuals had no insurance and couldn't afford doctor's visits or prescription medications.
The hospital leaders pulled together a group of community visionaries, including the local medical society and religious organizations, who believed everyone deserves quality healthcare without the barrier of cost.
A safety net for the county's most vulnerable
Dr. Robert Reardon, Sr. and his committee toured the Will-Grundy Medical Clinic in Joliet and decided to bring this free clinic model back to McLean County. They established The Community Health Care Clinic in 1993, and the all-volunteer clinic saw its first patient in March 1994.
The group of community visionaries agreed their new clinic's name had to emphasize the word "community." This was the community's response to a local problem, and it was the community who needed to be fully engaged to make it successful. Because it was a medical clinic, the group also wanted healthcare to be prominent in the name.
They decided on "Community Health Care Clinic," breaking up "healthcare" to make sure that "care" would be an equally important element. The name showed their passion and commitment to patients; "community" and "care" remain our primary focus to this day.
The Community Health Care Clinic is the primary medical home for McLean County's low-income and uninsured residents. We provide over 1,100 of these patients annually with access to free primary health care, health education and wellness programs. Our onsite dispensary provides prescription medications to help patients manage a number of acute and chronic conditions, from diabetes to high blood pressure. Read more about our services.
Many of our patients say they don't know where they'd go if they couldn't come to the Clinic for care. Regular visits at the Clinic help patients stay out of the emergency room, avoiding expensive hospital bills and saving the community hundreds of thousands of dollars annually in avoided health care costs. Read more about our community impact.
The clinic continues to grow
In September 2016, the clinic completed a $1.7 million renovation on our new facility, an 11,000 square-foot clinic with expanded clinical space and medication dispensary, additional patient education space and a dental clinic.
Today the Clinic has a staff of 10 to support the work of over 100 volunteer medical providers, nurses and students.
While the Affordable Care Act and Medicaid expansion in Illinois helped many residents find coverage, our patient population is still growing. In 2018, the Clinic saw the highest number of new patients in over a decade.
The Clinic receives no federal or state funding for our work, making your support critical as we continue to build the foundation for healthcare access in McLean County.
Watch the video to see the new Community Health Care Clinic.
Every $1 invested has a $17 impact in patient services and avoided healthcare costs.