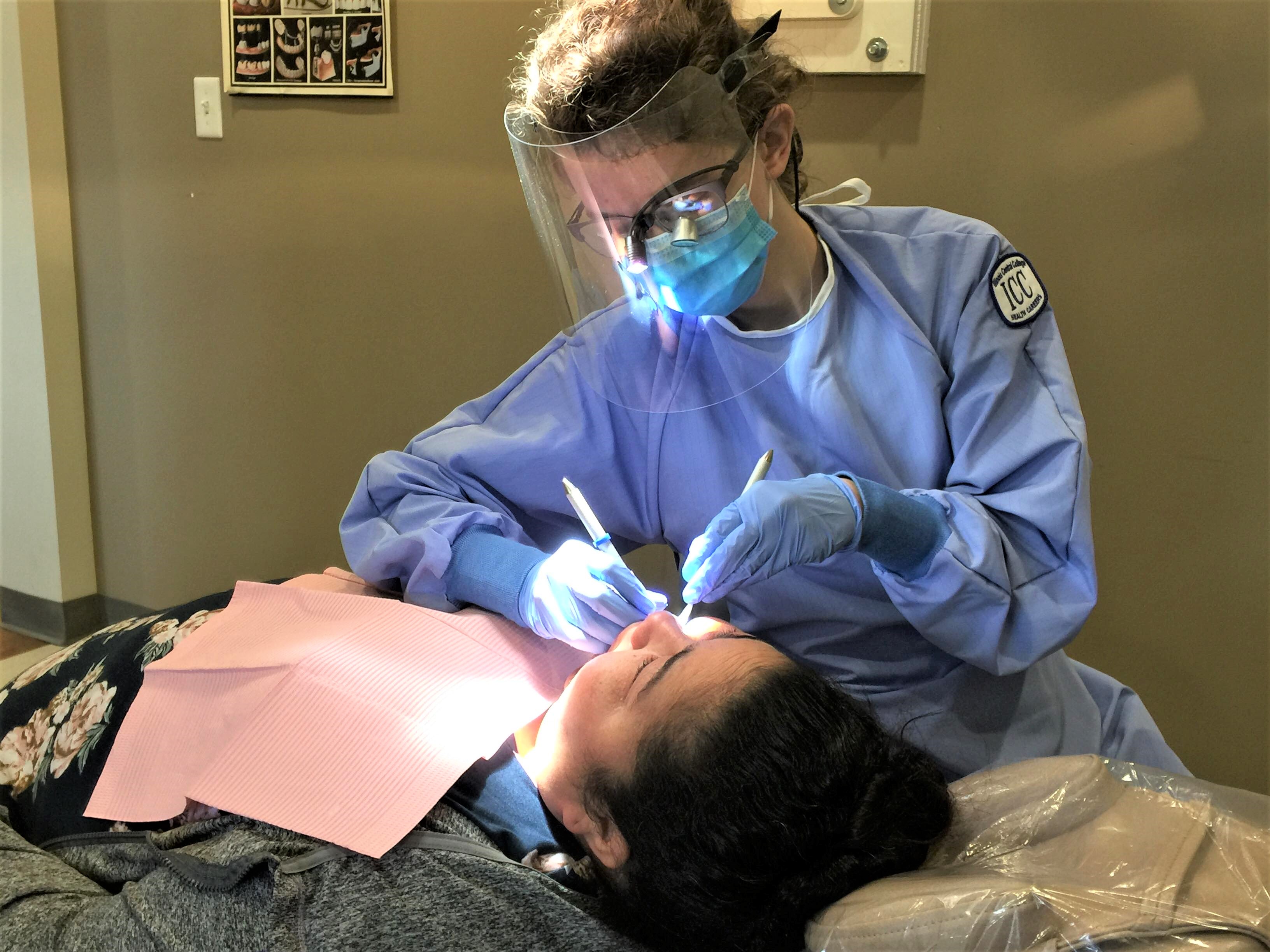 Illinois Central College Adds CHCC As Dental Hygiene Program Clinical Site
The Community Health Care Clinic is now a clinical site for the Dental Hygiene Program at Illinois Central College.
This semester 18 dental hygiene students will complete their clinicals inside the CHCC dental clinic. We welcomed our first students to the clinic Thursday February 18, and they got right to work cleaning patients' teeth.
When the students are in the clinic, Bridget Roop oversees their work as both CHCC's Dental Coordinator and a Clinical Adjunct Professor with ICC.
Hygienists clean patients' teeth, take X-rays and apply cavity-preventing materials such as fluoride treatments and sealants. They also play an important role in patient education helping patients learn to care for their teeth.
As a clinical site, CHCC provides students the opportunity to work with patients with diverse backgrounds and a wide variety of dental needs.
Hosting the students twice a week will also expand capacity in the dental clinic, providing long-awaited cleanings to more of our patients.
Please visit our dental page to learn more about the CHCC dental clinic.
To learn more about ICC's Dental Hygiene program, visit ICC's website.