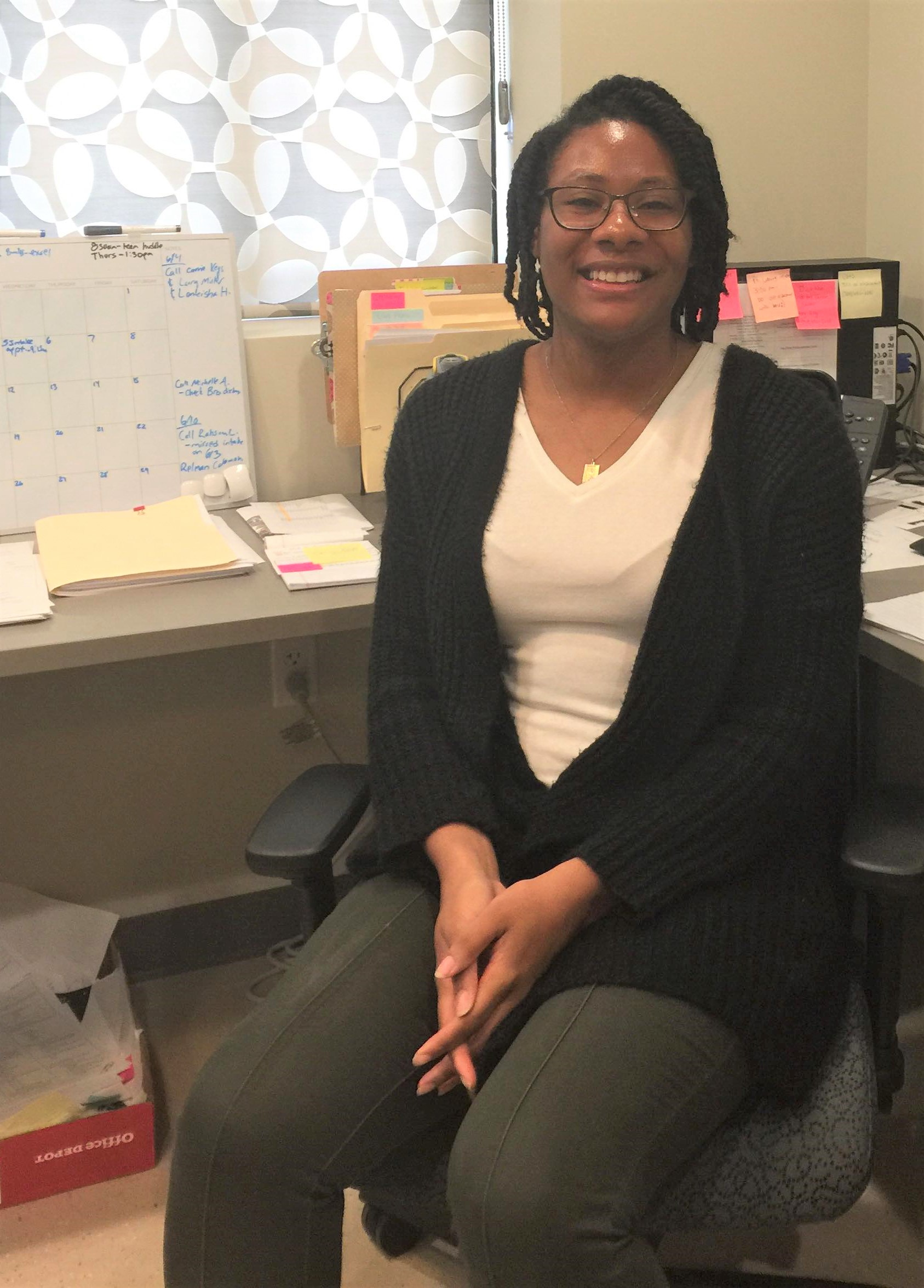 Student Spotlight: Social Work Intern Katelyn Hill
As spring comes to a close, many of our students head home for the summer. But a special few choose to spend their summer at the Clinic!
Katelyn Hill is a graduate student pursuing her master of social work at Illinois State University. She's chosen to specialize in gerontology in her studies, and says she's always known she wanted to work with older adults.
Katelyn says interning at the Clinic will help her become familiar with the medical setting she'll most likely work in after graduation.
Previously she volunteered at the PATH Crisis Center. Katelyn says the experience taught her plenty of skills she can apply in everyday life, including how to help family and friends approach the subject of suicide.
"Once you've done it, you feel more comfortable talking about it," she says. "A lot of people don't know how to talk to people going through that. They want you to treat them like a normal person."
At the Clinic, Katelyn is in charge of the Coordinating Access to Appropriate Healthcare (CAATCH) program, helping connect patients in local emergency rooms with affordable primary care at the Clinic or another office in the community.
Katelyn says she's looking forward to an exciting career as a social worker.
"I can practice in various settings; I don't think anything will ever be boring. We'll always be needed."
Click here to learn more about volunteer and internship opportunities at the Community Health Care Clinic.