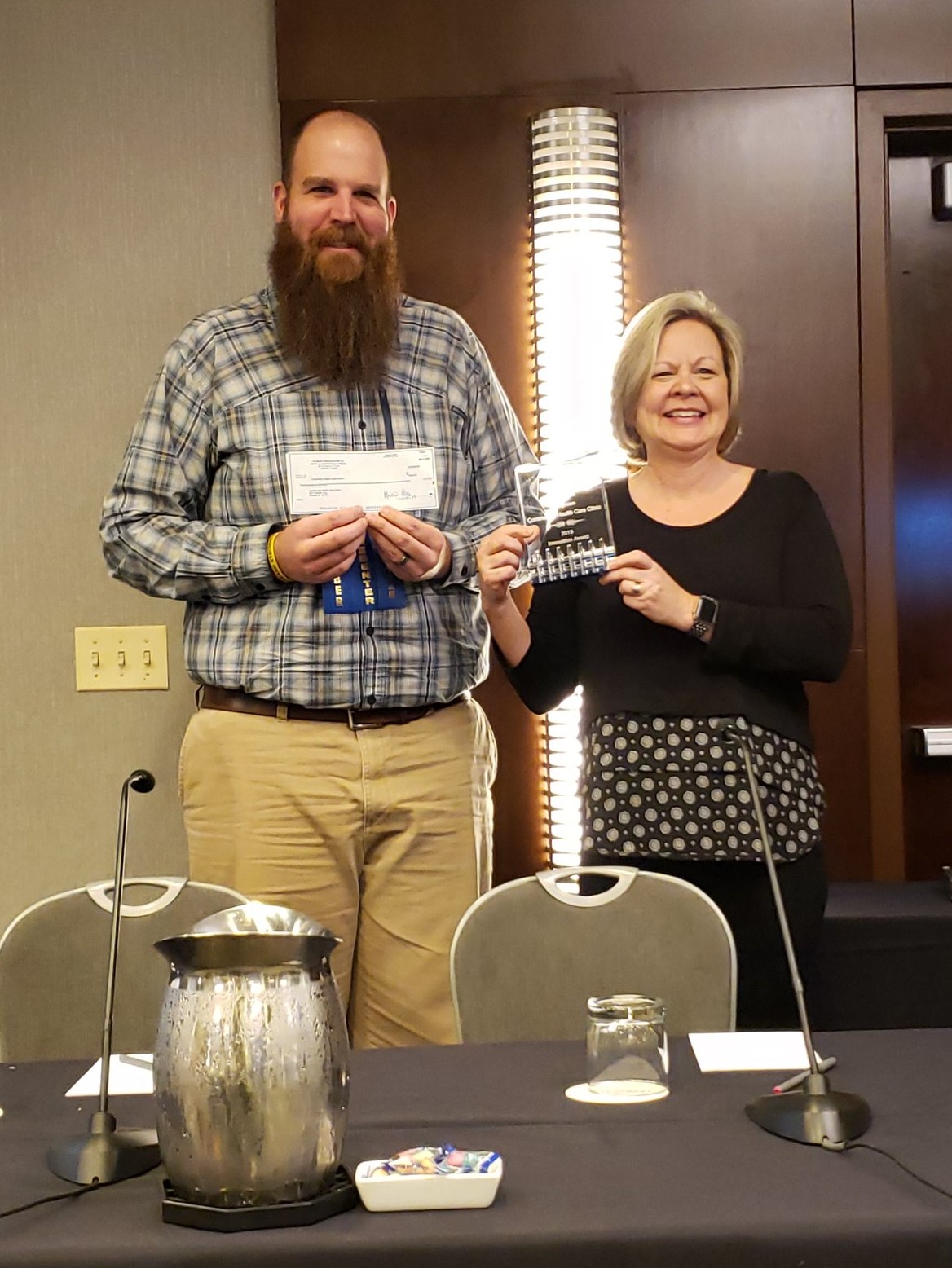 2019 IAFCC Innovation Award Recognizes CHCC Referral Program
The Illinois Association of Free & Charitable Clinics awarded its 2019 Innovation Award to the Community Health Care Clinic at its annual conference December 9 in Chicago.
The award is given each year to an IAFCC member clinic that has implemented an innovative approach to patient care.
This year's award recognizes CHCC's hospital referral program CAATCH (Coordinating Appropriate Access to Comprehensive Healthcare).
CHCC leadership developed CAATCH in response to the Clinic's two partner hospitals reporting frequent ER use for non-emergencies by patients who were not engaged in primary care, presenting a strain on hospital resources.
Through CAATCH, hospital staff identify general admission and ED patients who are low-income with no primary care provider, regardless of insurance coverage, and refer them to CHCC.
Clinic social work interns meet with these patients for an intake appointment to learn their health history, insurance status, and need for healthcare and social services. Interns then work to establish these patients at the Clinic or another provider in the community, and connect them with access to case management, medications, food, and shelter as needed.
The program proved successful in reducing both emergency room visits and hospital readmissions. In 2018, hospitals referred 163 patients to the Clinic through CAATCH. Of those, 78% decreased their hospital usage, and none were readmitted to the hospital within 30 days of discharge. The program also had an impact on our partner hospitals, producing a hospital cost savings of $562,000 in admission prevention.
The program also successfully connected patients to primary care. In 2018, of those 163 patients referred to the Clinic through CAATCH, 87 became CHCC patients, while 42 were connected with another primary care office in the community.
The Illinois Association of Free & Charitable Clinics improves access to quality healthcare for low-income individuals who are uninsured or underinsured by strengthening free and charitable clinics, fostering partnerships, educating the public about free and charitable clinics, and
advocating for health policy.