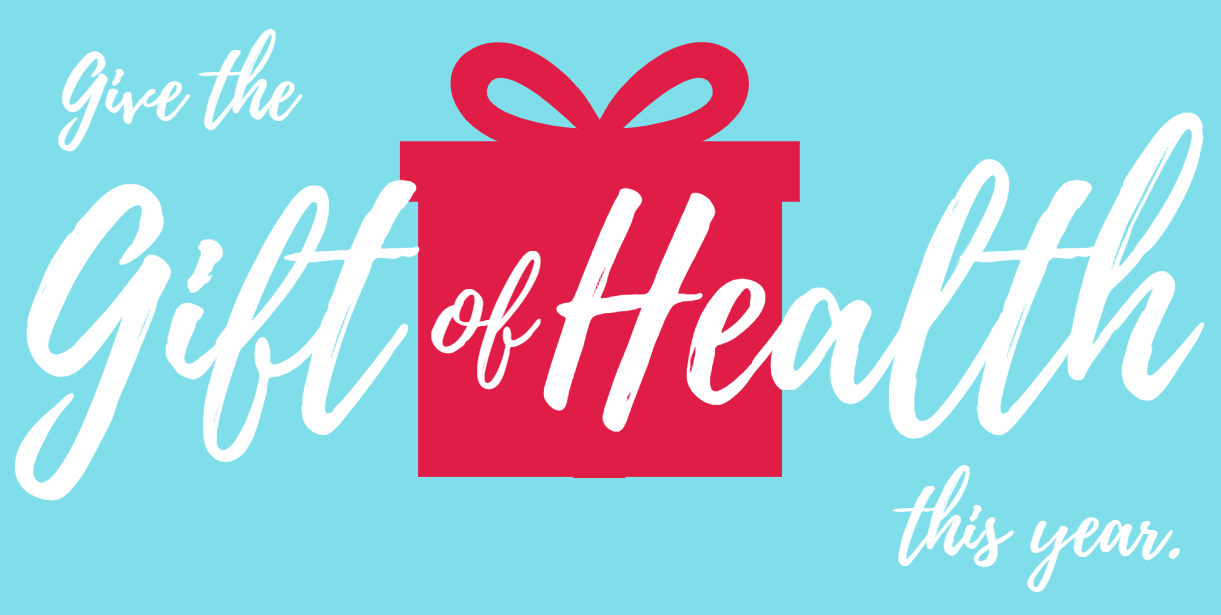 Thirty years ago, community leaders saw an enormous need - a need to care for our community's most vulnerable - and through the generosity of many, the first chapter in the Community Health Care Clinic story was written.  A story that begins and ends with you, our donors and volunteers.
We serve McLean County's working poor. Our patients work in every kitchen in town. They clean our hotels and our homes. They are landscapers, dry-wallers, and wait staff.  Many are immigrants - moms and dads trying to create a better life for their family. They make too much to qualify for Medicaid but not nearly enough to afford health care.
Jose is 33 years old and he is from Guatemala.  He and his brother Fernando worked hard and sent money home every month.  Family takes care of family – no matter what.
In January 2023 Jose had a massive stroke. Turned away from inpatient rehab, Jose and his brother came to Bloomington-Normal where he found work and now Fernando and his cousin Cristal take care of Jose.
When Jose came to CHCC in April he was wheelchair bound, receiving no treatment, unable to communicate and very depressed.  We referred him to physical therapy, prescribed meds to help him sleep and combat his depression. Feeling good and making progress, Jose suffered a seizure this summer; a complication of the original stroke. Today's he's back in physical therapy and determined to get his life back.
Through every challenge, this family stays together.  We don't yet know how Jose's story ends, but we do know Fernando and Cristal will be with him every step of the way.
Like Jose and his family, CHCC donors have been with us through many challenges these past 30 years - major growth spurts straining staff and resources; the Affordable Care Act which threatened to close our doors; the loss of significant funding from State Farm; and of course, the Covid 19 pandemic.
COVID was a major disruption for everyone, but especially healthcare providers.  Priorities and resources were focused squarely on how to keep our patients and staff safe while at the same time, delivering the healthcare our patients desperately needed. It was all hands on deck. Other things took a back seat.  Meetings went virtual; there was no such thing as "routine".  It was bound to take its toll – and it did.
Our most recent challenge?  We were notified in August that the required annual tax filings for non-profits were not filed with the IRS beginning in 2021 and as a result our tax-exempt status has been revoked.
We are working with our accountants & attorneys to reinstate CHCC's tax exempt status as soon as possible and hope to have it reinstated retroactive to the suspension date.  We've taken the opportunity internally to conduct a thorough audit of our processes and implemented checks and balances to assure this won't happen again.  Our accountants are confident our status will be reinstated retroactively but it will likely be mid-2024 before we receive the IRS' response and decision.
The Board is fully committed to working through this challenge without interrupting the critical work of the CHCC. But the reality is some of our grant funding may be in jeopardy which could cause us to reduce staff and services to our patients.  For patients like Jose, or those with chronic illness dependent on medication, this could be catastrophic.
We are counting on your generous support this year more than ever.  Please click here to Give the Gift of Health to the CHCC Fund at the Illinois Prairie Community Foundation.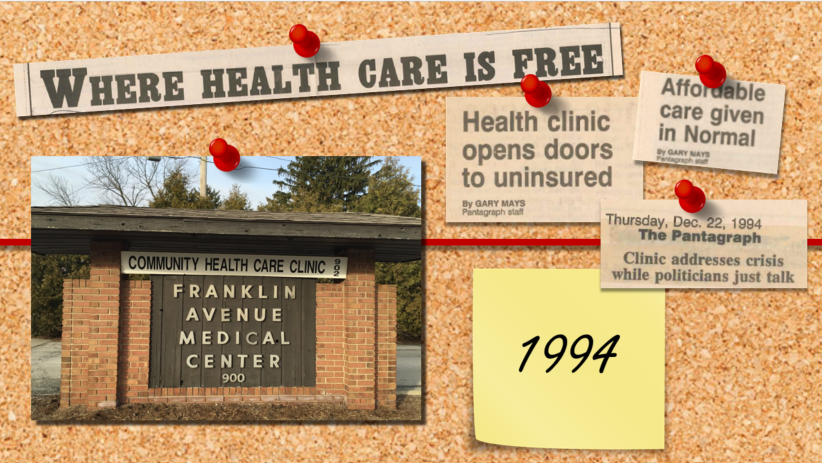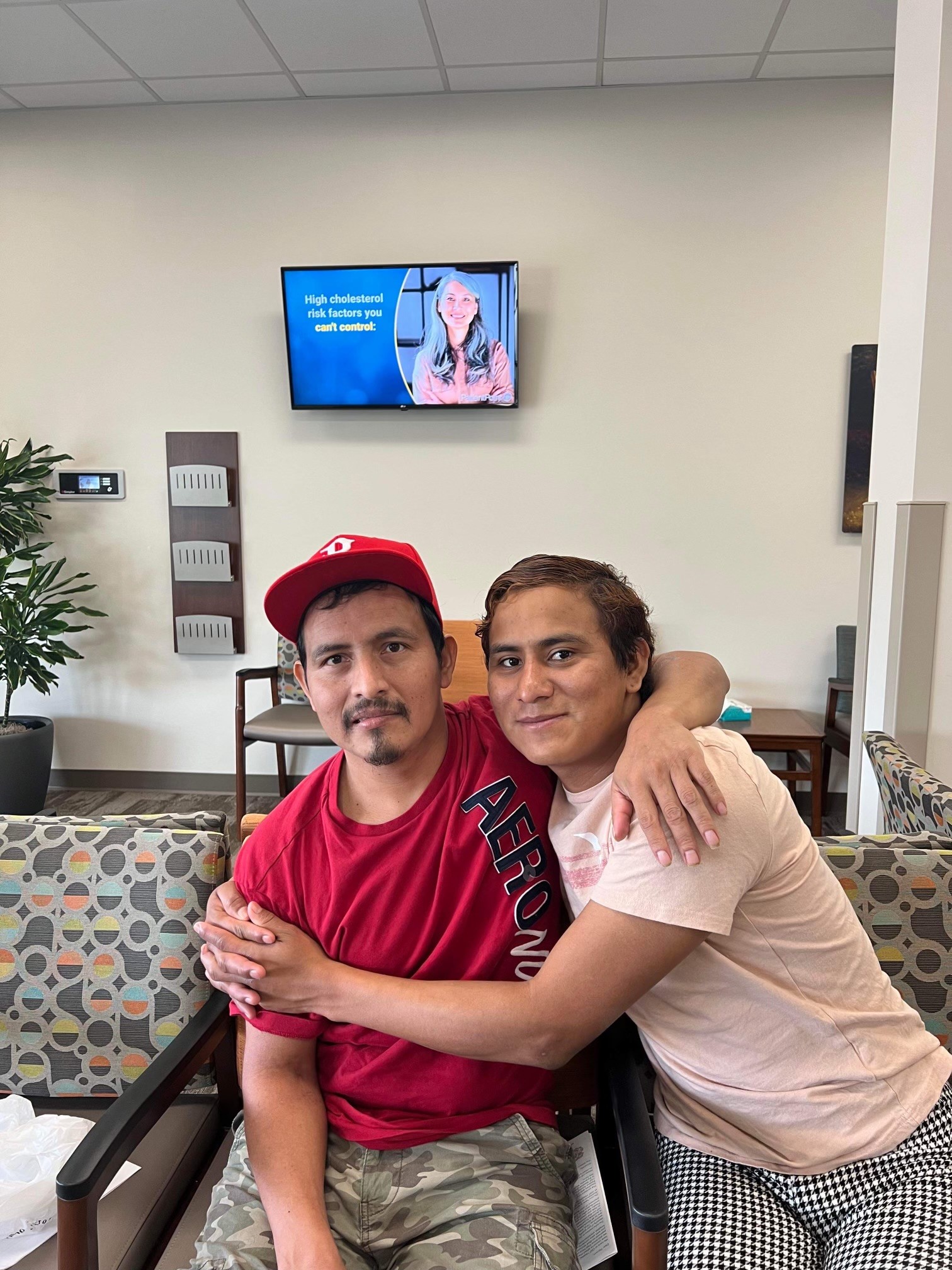 We have made arrangements with our friends at the Illinois Prairie Community Foundation (IPCF) to receive your gifts until our status is reinstated, to ensure all gifts are tax exempt. We greatly appreciate the IPCF for their assistance in providing this temporary accommodation for CHCC and our donors.
Please don't hesitate to contact us with any questions or concerns.
Call us: (309) 807-4841